Medical Incinerators
OUR PRODUCTS ARE CURRENTLY BEING USED ACROSS WEST AFRICA BY AID ORGANISATIONS, TO PREVENT THE SPREAD OF EBOLA AND FURTHER CONTAMINATION
Home
/
Medical Incinerators
Medical waste is posing more of a growing problem worldwide, jeopardizing the health and wellbeing  of staff , patients, disposal workers and anyone else coming into contact with the often hazardous materials discarded by hospitals and other healthcare facilities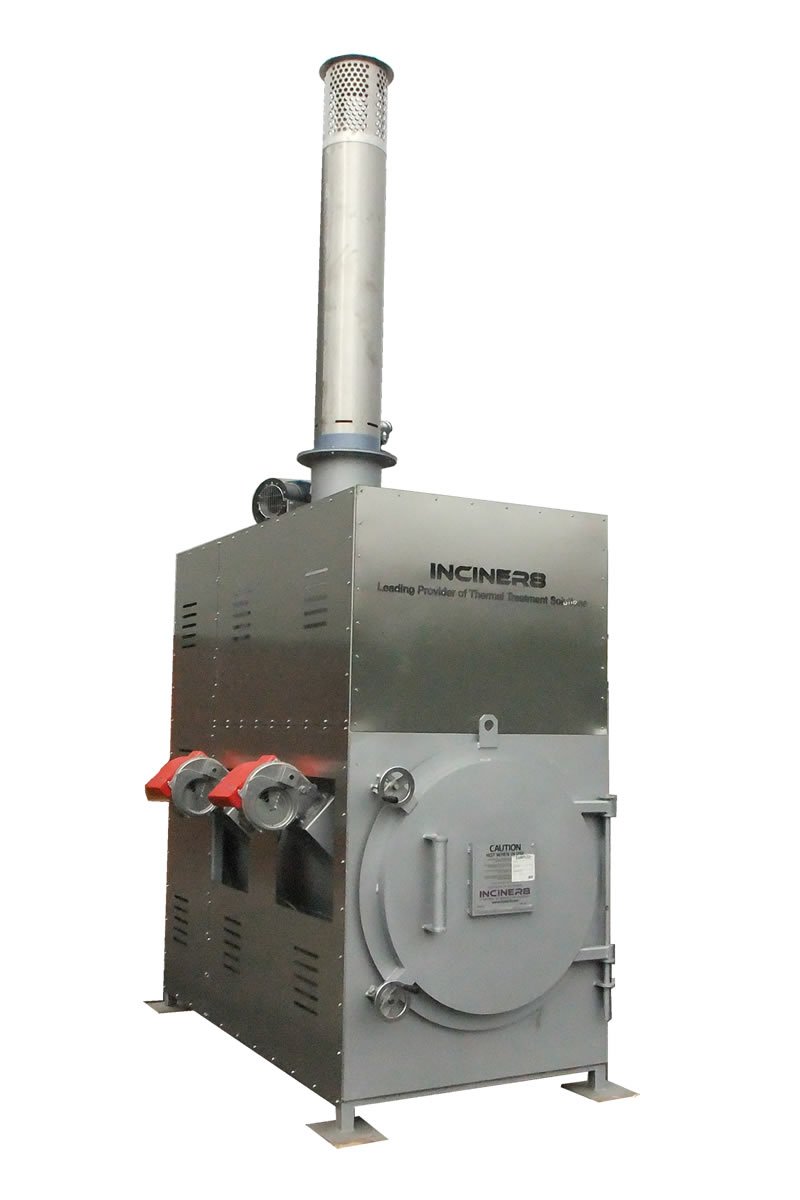 Waste management solutions for hospitals, dentists, laboratories, clinics and other business generating medical waste.
Medical Waste Market Information
Around 20 to 25 percent of the total waste generated by healthcare establishments is considered as hazardous and may create a variation of health and environmental risks if not managed and destroyed in an relevant manner. Incineration is the only method providing complete destruction and neutralization of the medical waste. This should be done ideally at the source wherever achievable.
Why choose an Incinerator from INCINER8?
They Have decades worth of experience in this sector, Their Variety of medical incinerators are designed to cater for the economical needs of small clinics to the more demanding and specialized requirements of large hospitals in their waste management processes. The Incinerators can be made fully automated reducing staff exposure to waste and maximising efficiency.
Aswell as catering for Medical Incinerators we also supply:
Animal Waste Incinerators
Industrial Waste Incinerators
General Waste Incinerators
Why choose our models?
We are now offering a full range of incinerators,  specifically designed to supply efficient waste destruction throughout the medical waste incineration process. With fully modulated air control and hygienic stainless steel cladding. Making use of the best available technologies and wide variety of optional gas cleaning systems*, our incinerators can meet guidelines in the countries they are deployed. Our Manufacturers expertise is second to none in this field.
*- All gas cleaning solutions are optional although you should seek local environmental advice before deciding on what is right for your needs.
Our Range of Medical Waste Incinerators
Please click on Icons Below
ALL OF OUR VARIETY OF SPECIALIST MEDICAL INCINERATORS MEET OR EXCEED GUIDELINES FOR MEDICAL WASTE INCINERATION.
For more information on our Variety of Medical & Non-Medical Incinerators
Call us now on +44 (0)7428 120 152 or use the form on our Contact Us page.