The Model I8-M100 is a high performance, large scale incinerator.
The i8-M100 which is a larger capacity model from the range of specialist "M" incinerators which are developed for medical waste disposal. With addition of a dedicated PLC control panel, I.D. fan and increased insulation improves performance which provides all-round suitability for many different types of medical, clinical, pharmaceutical and hazardous waste solutions. This Model benefits from a secondary chamber with afterburner for the re-burn of harmful emissions with a 2 second retention time. This delivers clean and tidy, efficient waste solutions and is a beneficial return on your investment.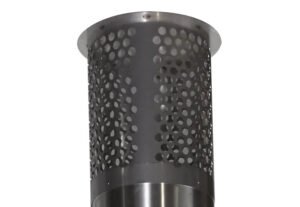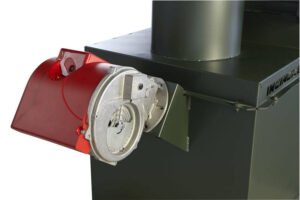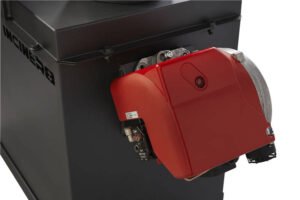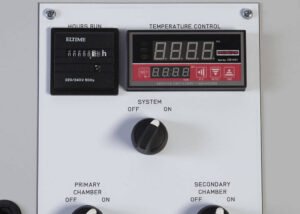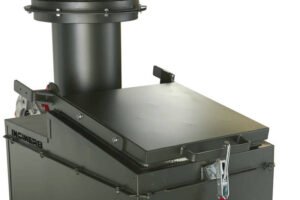 Typical Medical Waste Applications
Dental / Cosmetic Clinics
Blood Banks / Collection
Nursing Homes
<400 Bed Medical Facilities
Medical Waste Collection
Technical Specifications
Operational Specs

Physical Specs

Combustion Chamber Volume (m3)

1.35m3

External Length (mm)

2540mm

Burn Rate*

up to 80kg per hour

External Width (mm)

1100mm

Average Fuel Consumption

14 – 19 ltrs p/h

External Height (mm)

4180mm

Operational Temperature

> 850°C

Door Size (mm)

1450 x 750mm

Gas Retention in Secondary Chamber

2 secs

Shipping Weight

3100kg

Temperature Monitoring

Yes

Average ash residue (%)

3%

For reference only, not to be used for installation purposes. * All burn rates are dependant on the calorific value of the waste being incinerate. Atmospheric conditions,fuel (gas/oil) quality, additonal accessories (autoloader, de-asher) can also have a major impact on actual burn rates.

Thermostatic Device

Yes
Configuration Options
All our range of incinerators are hand-built in the UK by  High Quality expert time-served welders and fabricators.
For more information on our Variety of Medical & Non-Medical Incinerators
Call us now on +44 (0)7428 120 152 or use the form on our Contact Us page.