The Model I8-M80 incinerator is specifically designed for medical waste. This model is a controlled air incinerator, providing optimal combustion conditions for different waste types. Front loading design provides excellent liquid retention.
The i8-M80 Model is a medium capacity specialist "M" incinerator which is optimized for medical waste disposal benefiting from a front-loading door, cylindrical combustion chambers, integrated I.D. fan and clinical exterior design making it the ideal option for hospitals and medical waste collection centers. This model is the only option in our range which is self-contained with a rear access door accommodating a built-in fuel tank and mounted control panel. The I8-M80 is supplied fully installed, with a fuel tank and piping included.
Machine Features
Dual primary chamber burners
Multi-zone temperature control
Enhanced Coretex insulation
Cool touch exterior
CE2 Advanced control panel as standard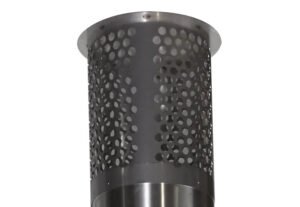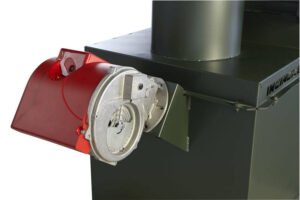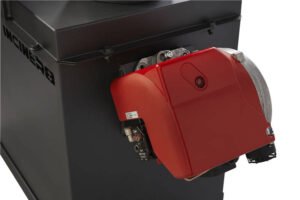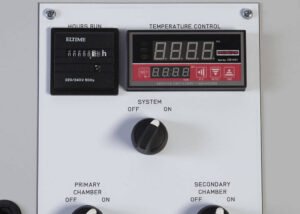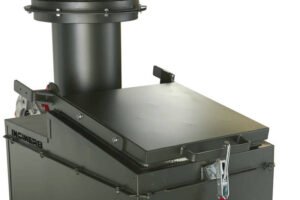 Typical Medical Waste Applications
Dental / Cosmetic Clinics
Blood Banks / Collection
Nursing Homes
Centers for Disease Control
<500 Bed Medical Facilities
Technical Specifications
Operational Specs

Physical Specs

Combustion Chamber Volume (m3)

0.57m3

External Length (mm)

2080mm

Burn Rate*

up to 65kg per hour

External Width (mm)

1100mm

Average Fuel Consumption

15 – 20 ltrs p/h

External Height (mm)

3840mm

Operational Temperature

> 850°C

Door Size (mm)

0.55 diametermm

Gas Retention in Secondary Chamber

2 secs

Shipping Weight

2500kg

Temperature Monitoring

Yes

Average ash residue (%)

3%

For reference only, not to be used for installation purposes. * All burn rates are dependant on the calorific value of the waste being incinerate. Atmospheric conditions,fuel (gas/oil) quality, additonal accessories (autoloader, de-asher) can also have a major impact on actual burn rates.

Thermostatic Device

Yes
Please Click To view and compare our models on our incinerator quick reference page
Configuration Options
All our range of incinerators are hand-built in the UK by  High Quality expert time-served welders and fabricators.
For more information on our Variety of Medical & Non-Medical Incinerators
Call us now on +44 (0)7428 120 152 or use the form on our Contact Us page.