Hazardous Waste Incinerators
FROM COMPACT MOBILE UNITS TO CUSTOM BUILT THERMAL TREATMENT SOLUTIONS WHICH ALLOWS ON-SITE INCINERATION OF ALL CONTAMINATED MEDICAL & CLINICAL WASTE SAFELY.
Home
/
Hazardous Waste Incinerators
Hazardous Waste Incinerators
All Our Variety of hazardous waste incinerators are specially designed to cope with most kinds of medical and hazardous waste in the majority of climates and conditions.
Our products ensure Most efficient, clean and hassle-free disposal of hazardous waste is possible. Our models are suitable for the incineration of clinical waste including type 4 pathological waste (red bag waste) from Hospitals, Research Centres, Pharmaceutical Companies , Drug Manufactures, Primary Care Trusts, Private GPs Practices, Cosmetic Surgery Clinics, Nursing Homes, Care Homes and any Environmentally Conscious Waste Servicing Facility.
Our hazardous waste incinerator range has been designed to dispose of Category 1, 2, 3 and 4 type red bag wastes that typically contain high density and high moisture contents – in certain countries you will require additional pollution control elements such as a Pollution Control System or Venturi Scrubber or Bag House Filter.
If you are looking to control an infectious outbreak of Ebola – Please View our ebola incinerators page.
Contents of typical medical waste
| | |
| --- | --- |
| Waste Type | Moisture content & calorific values |
| Type 0 | 10% Moisture, 19.7MJ/kg = up to 3-5% ash |
| Type 1 | 25% Moisture, 15.1MJ/kg = up to 5% ash |
| Type 2 | 50% Moisture, 9.97MJ/kg = up to 6% ash |
| Type 3 | 70% Moisture, 5.1MJ/kg = up to 2-4% ash |
| Type 4 | 85% Moisture, 2.1MJ/kg = up to 2-3% ash |
More about medical waste classification:
http://www.who.int/news-room/fact-sheets/detail/health-care-waste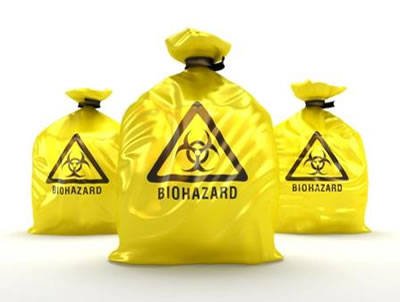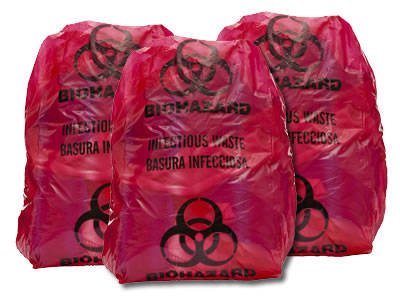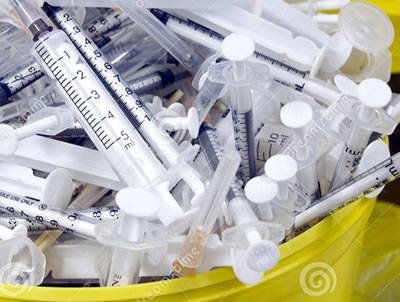 "IF YOU ARE PAYING A HIGH FEE TO HAUL THESE WASTE MATERIALS
TO A DISPOSAL SITE, MAKE THE RIGHT CHOICE TO CONSIDER
THE ON-SITE INCINERATION ALTERNATIVE."
Hygienic Clinical Waste Destruction:
Our units are in use across a wide range of organisations, from small independents, to Government led initiatives for the safe destruction of: .
Hospital Waste
Biological Waste
Pathological Waste
Needle Disposal
Sharps Disposal
Medical Waste
Bio-Hazard Waste
Red Bag Waste
Clinical Waste
Healthcare Waste
Other Types of Hazardous waste

There are certain Hazardous Wastes that can only be destroyed safely by High Temperature Incineration,These include:

CFCs (commonly found in refrigerants) – are partially responsible for the depletion of the ozone layer
PCBs – no longer made, but still used, cause cancer in animals and are human carcinogens.
Certain cyanide containing waste – harmful to aquatic life.

Hazardous waste incinerators operate to and comply with the strictest emission limits of any industry in the European Union, utilising state-of-the-art facilities combined with experienced and well-trained operators.
For more information on our Variety of Medical & Non-Medical Incinerators
Call us now on +44 (0)7428 120 152 or use the form on our Contact Us page.
.